Created for Professionals, by Professionals
Ideal for addressing a range of conditions from rosacea and acne to hyperpigmentation, general aging and moisture barrier repair, afa was born from the scientific innovation of board-certified dermatologist and researcher, Dr. Marvin E. Klein.
afaLUXE™ was developed in 1998 by Dr. Marvin E. Klein and his son-in-law, Martin Davidson, with clinical trial from physician partners such as Dr. Joel Schlessinger (a board-certified dermatologist and cosmetic surgeon). The amino-based filaggrin antioxidants which are a part of the afaLUXE™ technology are the natural precursor to AHAs (glycolic acids) but have particularly distinct biochemical properties advancing the benefits and potential uses of AHAs and glycolics while reducing—and virtually eliminating—irritation and side-effects.
afa products are cruelty-free and formulated with highly potent, stabilized antioxidants and powerful exfoliants that are effective yet produce little to no irritation, unlike traditional AHAs and glycolic acids.
Most importantly, afa products provide results.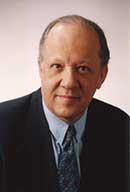 Dr. Marvin E. Klein
Dr. Marvin E. Klein, a board certified dermatologist, created and developed the molecular technology and chemical formulations behind afa.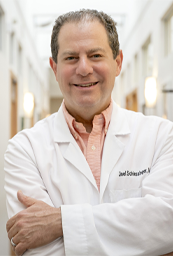 Dr. Joel Schlessinger
A board-certified dermatologist and cosmetic surgeon, Dr. Joel Schlessinger has been intimately involved with the afa line since the early days when it was called "AFAs" and distributed by exCel Manufacturing, Inc.
About afaLUXE™ Technology
afaLUXE™ is a combination of filaggrin-based amino acids that creates the powerful skin benefits of a very low pH but minus the irritation. When synergized with proven brighteners and natural antioxidants, the results are effective exfoliation without irritation, improved moisture balance, genuine skin renewal and barrier restoration safe for nearly all skin types.
Additionally, unlike many ingredients found in active skin care, the acidification process of amino acids ensures the afaLUXE™ molecules are small enough to pass through the keratin barrier and so can effect clinically significant changes in skin health, including:
Clearing of acne, minimized breakouts and the associated post-inflammatory hyperpigmentation
Reducing, redness, irritation and symptoms of rosacea
Increasing collagen production
Refining fine lines and wrinkles
Brightening existing unwanted pigmentation, signs of sun damage and aging
Soothing of overall skin texture and improving the appearance of pores
Correcting and maintaining proper moisture balance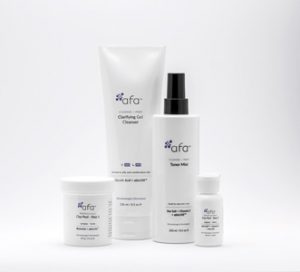 Our novel molecular technology advances the benefits and potential uses of AHAs and glycolics while reducing—and virtually eliminating—irritation and side-effects. Through years of on-going clinical testing and partnership with colleagues including Dr. Joel Schlessinger (a board-certified dermatologist and cosmetic surgeon), afa products have been delivering meaningful, scientifically advanced results to patients around the world since 1998.
Who We Serve
afa provides full-spectrum, in-office or stand-alone treatment options that independently provide clinical results and also offer intensely symbiotic benefits with other in-office and at-home topical treatments.
Anyone concerned with acne, rosacea, sun-damage, age-related and post-inflammatory pigmentation or general aging would be a great candidate for afa products and treatments. The simplicity and efficacy of the program contribute to exceptional usage compliance.
afa products are safe and effective to use for all skin types excepting those that are very sensitive or compromised. Some people, however, are exceptionally well suited!
Anyone looking to address stubborn photodamage
Those with sensitive skin who do not generally tolerate AHAs, high-percentage glycolics or other aggressive topicals
Individuals with very dry skin often do very well with the afa program, when introduced slowly enough to allow skin to acclimate
Those who are at increased risk of hyperpigmentation, such as those with more melanin in their skin or those who are highly reactive to inflammation and sun exposure
Patients undergoing rejuvenation treatments can enhance the results of non-ablative treatments, such as microdermabrasion, IPL and radiofrequency
Patients looking for something new. If you haven't tried afa, now is a great time to start!
Does your current regimen provide results like these? If not, try afa!